SOPHISTICATED TECHNOLOGY
CUSTOM MANUFACTURING
SPECIALTY CHEMICALS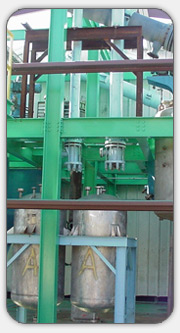 For more than 30 years, Arichem has manufactured specialty chemicals for a wide variety of markets and innovative applications.
We have the technology, the facilities and the experience to provide made-to-order solutions for your specific needs.

Custom Manufacturing
At Arichem, our single most important resource is without a doubt, our people. With decades of experience in batch manufacturing, process design, process scale-up, marketing, and customer service, our people provide a significant competitive edge.
Arichem Supervisors average 25 yrs. of service
Arichem Operators average 12 yrs. of service
Arichem offers a broad range of technology, with manufacturing capability from pilot-scale through full bulk scale.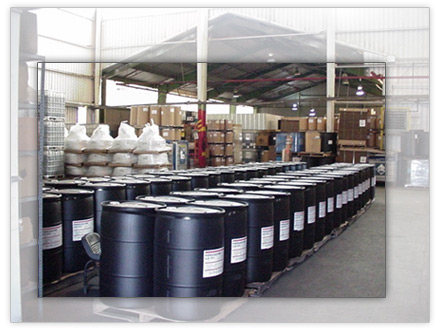 Arichem core technologies include:
Reaction Types:

• Acetylation
• Alkylation
• Amidation
• Bromination
• Chlorosulfonation
• Condensation
• Esterification
• Etherification
• Halogenation
• Hydrolysis
• Oxidation
• Oxidative Coupling
• Polymerization
• Reduction
• Sulfonation
• Constantly Expanding

Services Provided:

• Blending
• Centrifugation
• Crystallization
• Distillation
• Drying
• Emulsification
• Filtration
• Flaking
• Mixing

Chemicals Handled:

• Sulfur Trioxide
• Hydrogen Peroxide
• Chlorosulfonic Acid
• Sulfuric Acid
• Aromatic Hydrocarbons
• Alcohols
• Hydrazine
• Sodium Hydroxide
• Potassium Hydroxide
• Bromine
• Numerous Others

Analytical Capabilities:

• Gas Chromatography
• Liquid Chromatography
• Atomic Absorption
• Electronic Titration
• IR Spectrometry
• Refractometry
• Colorimetry
• Other Methodologies